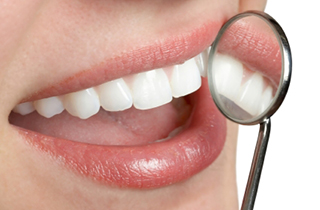 Dental crowns are almost exactly the way they sound – a crown, or cap, for your tooth. Dental crowns help restore a tooth to its full glory – resulting in a truly aesthetically pleasing appearance. There are many uses and types of dental crowns.
Different Types of Dental Crowns
There are different types of dental crowns that we offer. Dental crowns are often chosen based on your needs and budget. Each type comes with it's own set of advantages and disadvantages.

All ceramic or all porcelain:


These types of crowns fully match the color of teeth for a concealed appearance and work very well with those who may have allergies to metal. They are great for front teeth.


Zirconia Crowns
Zirconia crown is monolithic but long lasting easy to wear and much more durable when compared to other crowns blend well with the natural teeth color, providing a pleasing appearance. It requires minimal tooth preparation, preserving most of the original tooth substance, one of its applications is for patients who grind their teeth.

Patients are least likely to develop an allergic reaction to zirconia.It is a safe option when compared to porcelain fused to metal crowns.

For more information , call Dr. Olga Rubtsova 818-772-4222

Porcelain-fused-to-Metal
Another great solution for repairing teeth. Porcelain Fused to Metal Crowns, are metal crowns covered with porcelain. Both strong and natural, they are very commonly used.
Restore Your Smile Today
Dental crowns are often used to finish off other procedures such as dental implants. They also replace severe cases of tooth decay that have resulted in a large amount of tooth loss. Crowns provide dentists a way to restore form and function to your tooth without the need for an extraction. It is always best to save as much real tooth/enamel as possible.
If you would like to know more about the types of dental crowns we offer or if you have any other questions or inquiries regarding our services, then please call our Reseda office at 818-772-4222 or our North Hollywood Office at 818-763-0777 and we will happily assist.